Metallic Watercolor
Using metallic watercolor paint, you can create some super interesting effects.  While this eye painting was water, I dropped in a mixture of water and metallic paint and just let it run down the page.  Metallic paints show up really well against darker backgrounds, so painters use them on black watercolor paper.
Types of Metallic Watercolor
Metallic paints can range from a cheap 5-dollar set from your local hobby store to more expensive sets in the high-end art supply shops.   The Gansai set was given to me by a friend, and I've used it quite a bit, with results like the eye above.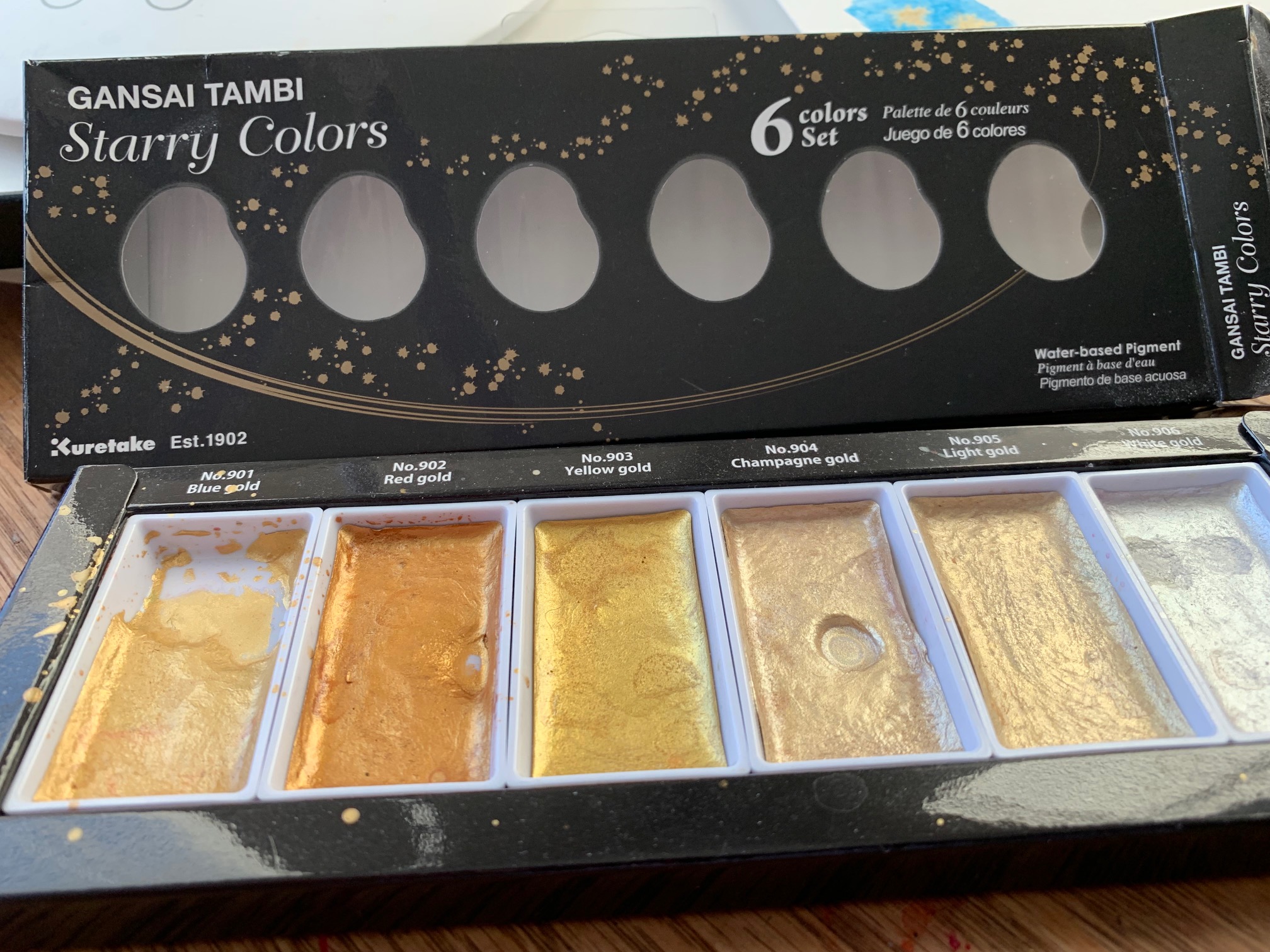 I bought this more expensive set because of all the color choices.  The colors are more subtle as you can see below.  This is just one brand.  There are many, many offerings.  Daniel Smith, my favorite paint manufacturer, offers many different metallic and pearlescent colors.  And there are some very expensive hand-made colors from various online entrepreneurs such as KMS.
These paints lend themselves to some interesting card ideas, especially for Christmas.  I used the metallic paints to create some really pretty angel cards and put gold ornaments on a tree painting.
There are also many videos with ideas on using these paints online.   Some people use them for lettering projects, to make cards, fashion designs, and more.
Buy yourself an inexpensive set and pick up some black watercolor paper and see what you can create, just for fun!

---
---