Custom Pet Portraits - A Great Gift!
I've been doing custom pet portraits now for several years, and I love getting to know the animal as I work through the painting.  But the best part is presenting the finished portrait to the owner. 
Many of the commissions I receive are for beloved pets which have passed on.  Knowing that I am contributing a gift that helps people deal with the loss of a pet is just wonderful.  Many have been ordered as gifts, an idea I love.
I can turn out a successful portrait for just about any animal as long as I have a good picture of the animal. I explain below what makes a good picture.
Custom Pet Portraits from a Photograph
In order to really capture the personality of an animal, it helps to have a crisp, clear picture that shows the animal's eyes.  Here are some examples of useful pictures with comments explaining why they would be excellent reference material for a successful portrait: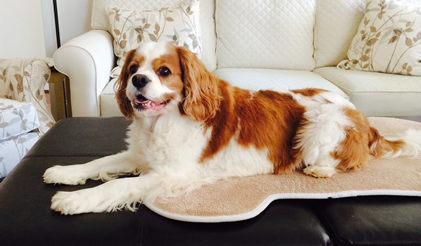 A clear, crisp picture can be cropped for close-up paintings
| | |
| --- | --- |
| Straight on shot showing eyes is best | sunlight is best light to show true coat color |
| | |
| --- | --- |
| Crisp, clear, great shot of eyes and coloring | nice shadowing on the white fur |
If you are interested in ordering a custom pet portrait, use the form below. Be sure to let me know how you found me!
I create original watercolor paintings. Portrait sizes and prices are as follows:
11 x 14" for $225
9 x 12" for $140
8 x 10" for $110
Once you contact me using the form below, I will get back to you for the details of photographs, pet name, and your preferred portrait size.  I can mail paintings to most places, but there may be extra postage/shipping charges to places outside of the US.
---
Some Examples of My Work
And again, if you have questions, send me a message from my contact page.